Our floor mats help prevent injury to the patient in the event of accidental roll-off from the bed. It is made of high density, high compression polyurethane foam, encapsulated in a durable Masongard cover with out zippers.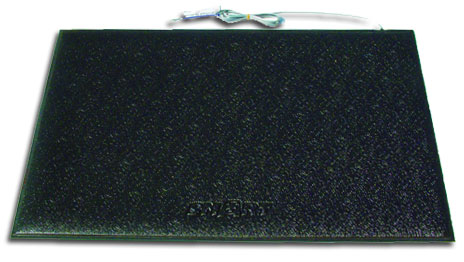 Weight Sensing Floor Mats
Weight-sensing floor mats function with the our floor mat alarm to signal a fall alarm when weight is placed on the floor mat fall alarms. The Floor Mat signals the alarm with as little as 1-1/2 lbs of pressure.
The Floor Mat Alarm may be placed at the side of a bed or in a doorway to alert the caregiver when a resident attempts to depart from a bed or a doorway.
This Floor Mat Fall Alarm features a phone jack style plug it can be equipped with the Tight Lock connector system.
Floor mats are made out of heavy-duty soft vinyl and are moisture sealed for long lasting use.

© Copyright 2012 by Saber Supplies Inc.